Dr. Catherine Lomartra Welcomes You!
Dr. Catherine Lomartra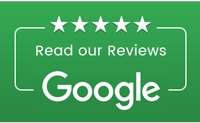 opened her practice in 1989. As a Branford Chiropractor and fourth-generation resident, she has been a proud member of our community ever since. We seek to provide you with a noninvasive, drug-free option for your health concerns. Services include chiropractic, acupuncture, nutrition and orthotics. Dr. Lomartra will determine which will be most beneficial for you.
How I'll Help You
I am honored to have people's trust and faith in me as their chiropractor. – Dr. Cathy
Chiropractic care is designed to make sure the joints in your spine have proper motion, which in turn takes pressure off your nervous system so that your body can heal. She welcomes expecting moms and children.
You'll find that our office is a tranquil place to be where you can relax and let your visit be an oasis of calm during your day. You can be rest assured that you'll get the care you need at our clinic, with a focus on your goals and objectives. The best recommendations will be offered to you and you will have options and decide how you'd like to proceed.