Our Services
At the office of Dr. Catherine M. Lomartra, you'll find a broad range of healing solutions. Dr. Cathy is dedicated to providing drug-free, nonsurgical health care that will help you feel better and live a lifestyle of wellness. Below, you can read more about her many services.
Chiropractic Care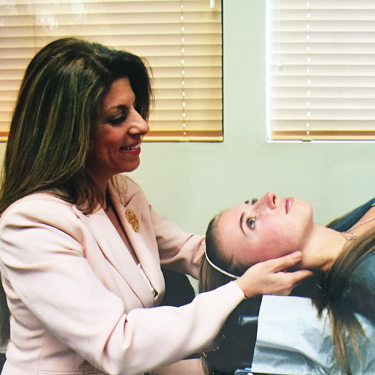 Chiropractic is suitable for all ages, and Dr. Cathy utilizes a variety of techniques to suit each individual's needs. Her priority is to get you out of pain, then talk to you about how you can stay well in the future. read more about Chiropractic Care »
Acupuncture
Acupuncture is effective in treating anxiety, depression and pain, and it can help you quit smoking. Dr. Cathy offers acupuncture at her office so that you can experience its many benefits. She also provides facial rejuvenation acupuncture at Aura Day Spa. read more about Acupuncture »
Nutrition
Chronic health problems can often be related to nutrition. If you're not getting the nutrients your body needs, she can help. Dr. Cathy uses Standard Process® whole food products, including cleanses for vitality and blood sugar. read more about our Nutrition services »
Orthotics
Your feet are the foundation for the rest of your body's structure. If they aren't getting the support they need, it can affect your ankles, knees, hips, back and neck. Dr. Cathy's orthotics are designed to suit your requirements.
Cold Laser Therapy
Cold laser therapy (LLLT) is an FDA approved therapeutic treatment. It is painless, uses no drugs or surgery, and is not addictive. With a few simple common-sense precautions, there are no side effects. read more about our Cold Laser Therapy services »
Carpal Tunnel Pain
All Cold Lasers are not created equal. I've done a ton of research and the system I use gained FDA approval because of the effectiveness for Carpal Tunnel. A Class 3b Laser and completely safe. The manufacturer has given all the tested protocols for the best results. read more about our Carpal Tunnel Pain services »
Get Started Today
Find out more about what she can do for you. Contact her today! Same-day appointments are available, and in some cases she can arrange late-hours by request. read more about Orthotics »
CONTACT US »
---
Our Services | (203) 488-0073